I grew up in the hills of Southern Indiana, surrendered my life to Christ at age 17, and am a product of Lincoln Christian College and Seminary. I started preaching in 1979 at the Salisbury Christian Church, then came to ACC in 1984. I met my wife, Sarah, at LCC, and we have two sons and seven grandchildren. My hobbies include most anything outdoors, traveling with my wife, playing with my grandchildren, reading, and endurance training. My passion is explaining the Gospel and extending the same grace that I have discovered in Jesus Christ, my Savior, Master and Friend!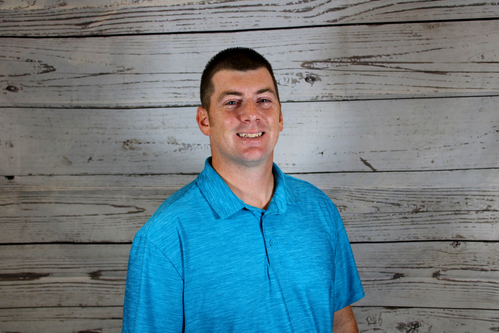 Shane Baker grew up in small town Illinois. His first love is Jesus! He also loves his beautiful wife Lorna and their two kids. One in High School and one at the Jr. High School. Shane helps with the Worship Ministry, IT, making videos, and wherever else needed. He likes being used wherever he can help the church. Outside of church he enjoys hunting and fishing with his family and friends.
I grew up in Athens and graduated from Athens High School in 1987. After graduating high school, I moved to Carbondale where I attended and graduated from Southern Illinois University in 1990. After graduation, I spent 29 years in sales and sales management where I managed sales teams and business. In July of 2019, I felt called to pursue a career in ministry. I prayed for God to pave the way, and he answered my prayer. In April of 2020, I started my full-time ministry position at Athens Christian Church where I now serve as Associate Pastor. I am thankful to serve my home church in the areas of my passions. I enjoy serving through our ACC Outdoors Ministry, preaching, and leading several weekly Bible studies for men.
I grew up in Athens and graduated from Athens High School in 2016. After that I went off to Bible College to pursue a ministry degree. I graduated from Lincoln Christian University in 2021 with a degree in Christian Ministry with a minor in Youth and Family Ministry! There is nothing I love more than being able to share the Gospel with students! Outside of church I love sports, music, and spending time with my friends and family!
I grew up right here in Athens and Athens Christian Church has been my home church since birth. I accepted Christ as my Lord in Savior and was baptized in 1991. I met my husband, Shane, while attending Lincoln Christian College; we were married in 2002 and have a high school and jr. high student. For fun I love spending time with family and friends outdoors and in the summer being in the pool! I am a teacher at heart and love getting to combine my passion for teaching with teaching about the Lord Jesus! I love getting to see the childlike faith that I can learn from while teaching kids and equipping parents with fun ways to make Jesus a part of their home lives!